Exploring and developing skills in photography, writing and storytelling
1978-80, now, in-between, underneath, forging ahead, falling through
Walks

The photographs you can see on this website were taken in Liverpool between 1978 and 1980.


Ian walked from his nan's house in Toxteth, into the city centre and docks, repeatedly, taking photographs on his battered Nikon camera along the way:
Route map for walk no. 1, Toxteth, L8
Route map for walk no. 2, city centre, L1, L2, L3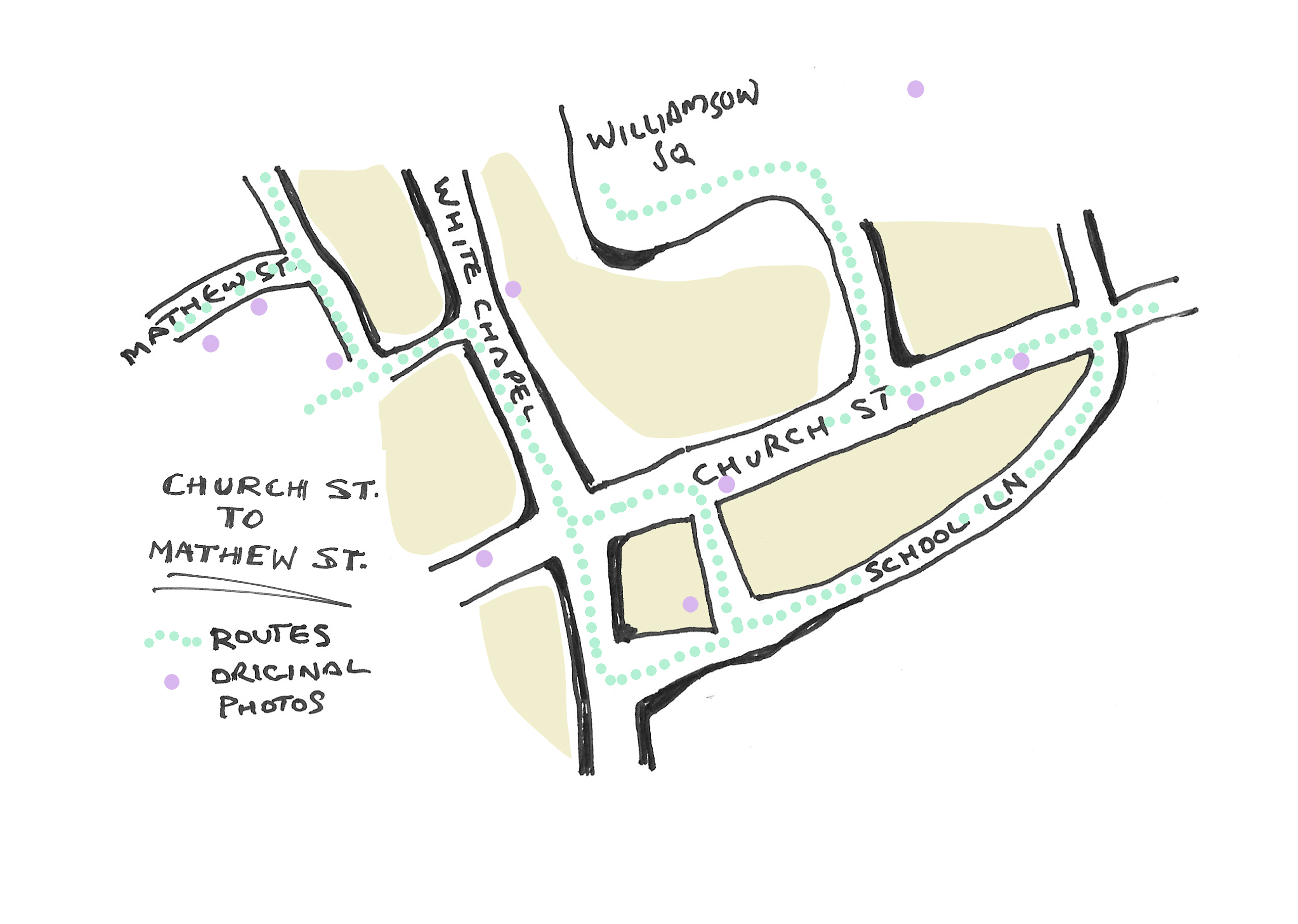 Route map for walk no. 3, Dock Road
Audio walks ︎
Listen to artist Ian and writer Laura walking and talking on a series of audio walks! Find out more about Ian's photographs from 1978-80 and the stories behind them.

Recorded on location in September 2020.





---
Tell It Like It Is: images by Ian Clegg and words by Laura Robertson.
Project funded, supported and championed by Open Eye Gallery, Liverpool, with huge thanks.